Maison Peyrat
In the beginning…
When Henri Peyrat created his own Cognac house in the early 20th century, he sought to transmit to future generations his passion for a timeless skill, emblematic of a French art of living which has been an integral part of so many privileged, memorable moments. Today, his grandson Philippe's pride in this heritage inspires him to introduce this world of elegant creations, intense aromas and recognized finesse to a greater audience.
Remarkable for their infinite richness, Peyrat Cognacs reflect the very soul of their terroir and the excellence of their prestigious appellations.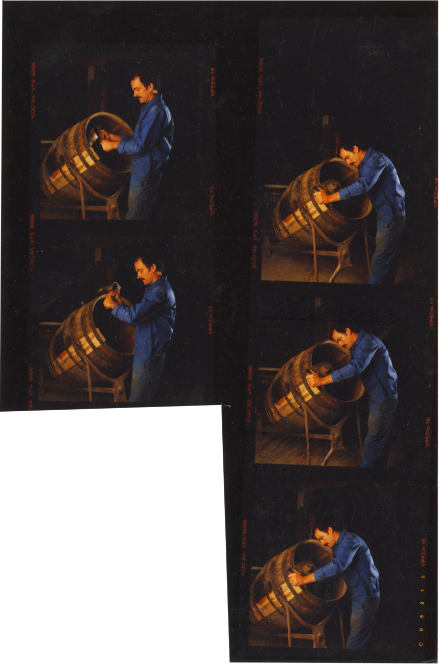 Four generations — one shared history
Henri Peyrat : the beginning
Born to a family of barrel makers and landowners of forests in the Corrèze region, Henri Peyrat (1885–1969) soon developed a great interest in wines.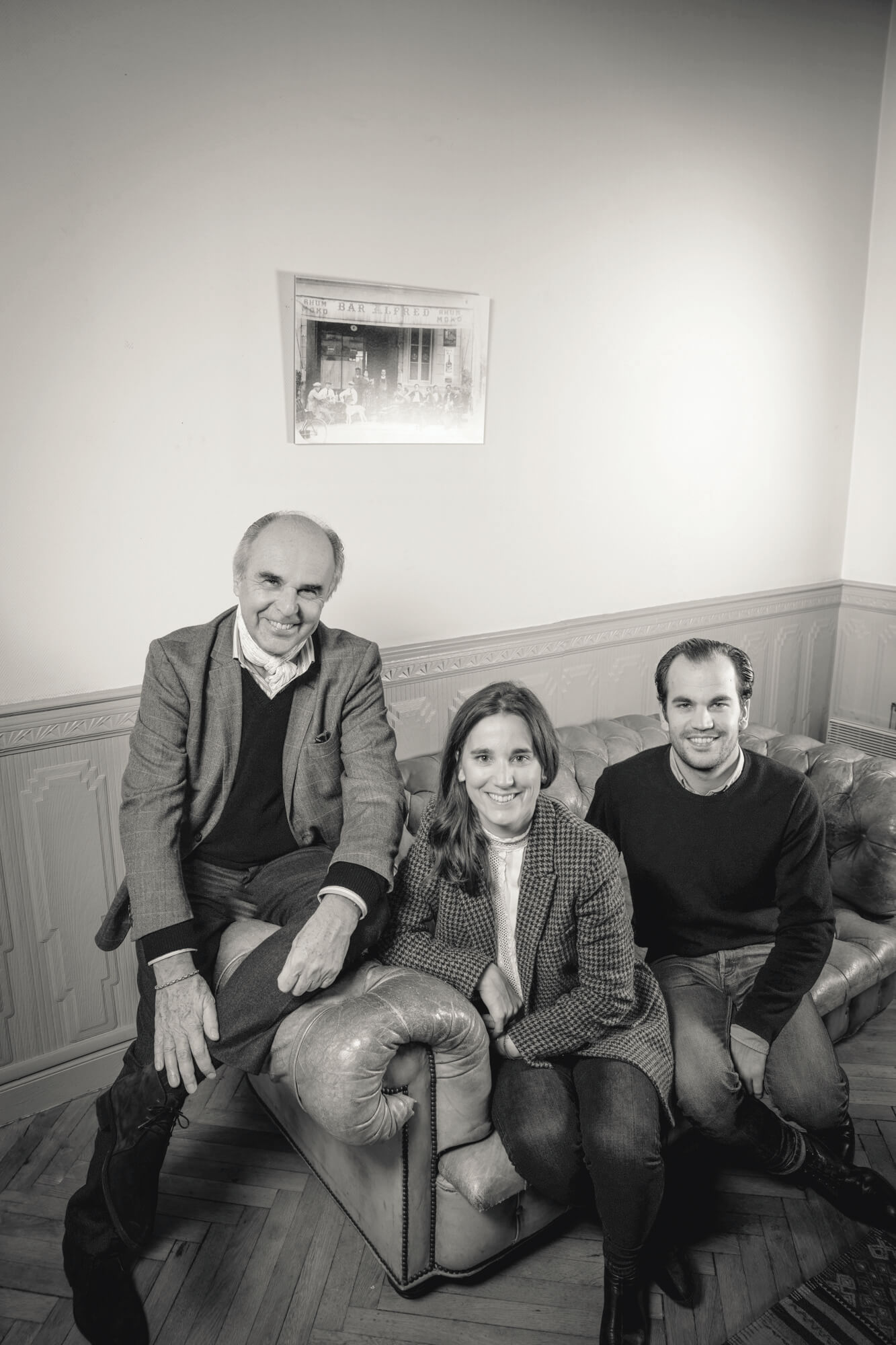 He created his own company right after the First World War, developing a business in wines and spirits in the early 1920s and soon becoming a respected, well-known négociant throughout the region. His wines and spirits came from all across France, especially its southern vineyards (mainly Bordeaux) and also Algeria. From the company's cellars and offices in the heart of Cognac, Henri Peyrat carefully cultivated solid relationships with the producers and his most important suppliers in order to ensure a constant provision, in quality as well as quantity.
For thirty years, this business flourished under the management of its creator, and in 1948 Henri's son, Jean Peyrat, took the reins of what had grown to become a well-known and highly-esteemed company. Attentive to developing trends in the world at this time, he decided to orient the distribution of his Cognac to new markets that were increasingly captivated by this elegant, intense French spirit.
Jean's oldest son, Henri, joined the company in 1968 to oversee export of the Cognac to foreign markets. His brother, Philippe, joined him after gaining experience in several European countries, and today manages the company. Philippe's children, in turn, have become part of this great familial adventure: Clémence is now in charge of marketing and communications, and Édouard is responsible for commercial development in France and abroad.
« Across our family history, my children and I have preserved a love for this terroir. We watch over the spirit of our products, never losing our respect, curiosity and desire to innovate so that future generations may continue this wonderful adventure.  »
Philippe Peyrat
The team
PHILIPPE PEYRAT

Born in Cognac to a line of négociants begun by his grandfather, Henri, Philippe spends his weekends and vacations at La Rigolèterie, the Peyrat family property in Saint-André de Cognac, in the heart of the Borderies appellation. In the winter, he is often found in the distillery, where he pursues his deep interest in this stage of production.

It was always understood that he would join the family firm, but before undertaking this stage in his development Philippe decided to deepen his education in the world of wines and spirits by attending business school in Paris, then undertaking numerous foreign positions, notably with Black & White in the United Kingdom and with Underberg in Germany. This was followed by several years at one of Bordeaux finest négociant houses.

He returned to join his brother Henri at Maison Peyrat in 2000, and became the sole owner in 2005, realizing his dream of ultimately leading the family company, and preparing the way for his children to succeed him. Benefitting from his network of connections, his understanding of the market, the energy he has dedicated to developing Maison Peyrat and his passion for the business, Philippe has succeeded in his daily quest to create exceptional spirits and impart his knowledge and experience to the next generation, while maintaining the family's values and its history.

Clémence Peyrat

The history which Clémence shares with Maison Peyrat is intimately associated with childhood memories playing among the vines in her earliest youth, as she searched for fossils and other treasures with an old metal detector. One day she thought she had come upon something special, but after unearthing her find discovered it was an old, rusty harvest basket. If not exactly a treasure, it was nonetheless an introduction to her future.

After pursuing a Master's degree in wine and spirits, specializing in international marketing, Clémence left for England and Paris to work in product development for two years before rejoining Maison Peyrat to initially launch Moko, the family's brand of rum.

Today, she is in charge of marketing, promotion and communication for the company, continually tracking markets, consumers, new developments and trends. She is the family's pilot to the future, a fount of new ideas to position Maison Peyrat ever more successfully by launching new products and giving existing brands a new identity focused on the family's shared passion for spirits, all to expand membership in this select world of amateurs.

Édouard Peyrat

When it comes to spirits, he is ready for anything… Naturally, when his training wheels took him cycling along the bumpy byways of the "Grande Champagne" vineyards, the finest of Cognac's appellations.

Eventually, Édouard took off for New Zealand to work for a year with an importer of wines and spirits, a keen businessman who shared his secrets and imparted all the tricks of the trade, and more. After this initial experience which offered Édouard a complete immersion into the world of wines and spirits, there was no question but that he would eventually rejoin Maison Peyrat. After pursuing studies in international business specializing in wines and spirits, he worked for the industry leader in French distribution where he was in charge of the Paris market for five years.

In January 2020, Édouard returned to Maison Peyrat to take charge of commercial development at the family company, overseeing markets where the brands are already established and to identify new areas which hold rich opportunities for the future.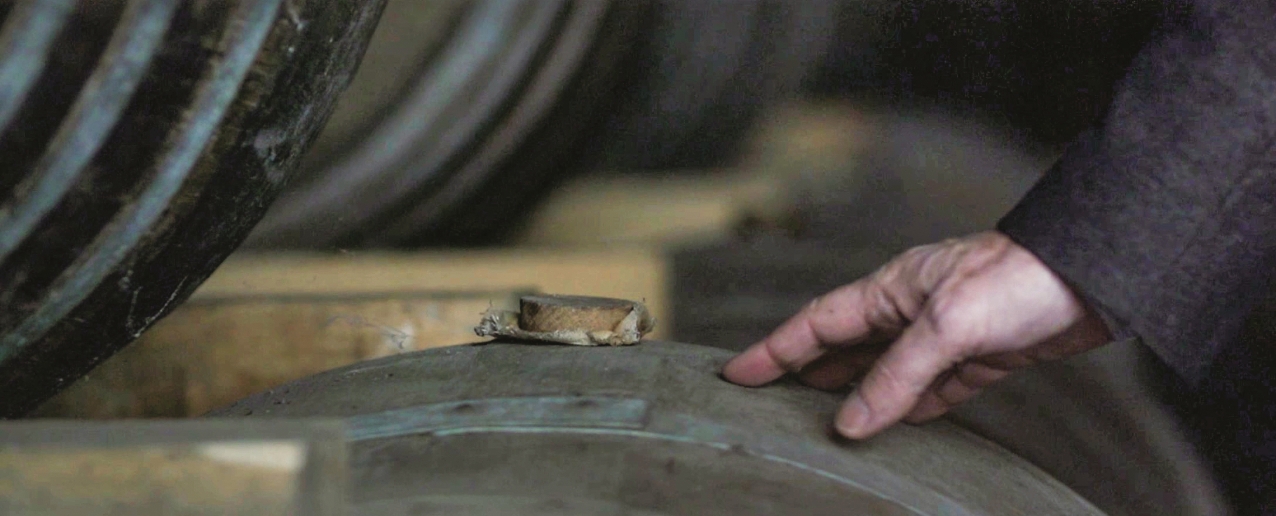 Our Commitments
Our experience
With solid experience in the past and an ambitious program for the future, Maison Peyrat is committed to ongoing development of what it knows best regarding the spirits which launched the family saga: distributing exceptional Cognacs in key markets and offering a great selection of vintage Cognacs.
 Our spirit of innovation builds on the heritage of creativity, exactitude, and enterprise which has guided the company since its beginnings: we now offer a range of elegant and refined liqueurs, exceptional Rums and Whisky, all reflecting the locations which inspire them.
With the solid relationships of trust we've established with partners in numerous countries such as Finland, Sweden, Norway, Denmark, Russia and the United States, Maison Peyrat has become an ambassador of a unique traditional experience and a French art of living that continues to seduce lands far beyond its borders.
 In this way Maison Peyrat continues to satisfy the uncompromising tastes of our clients.
Our difference
Proud of our origins in the Corrèze region and the independence it represents, we have preserved the Peyrat name which connects us to our roots. Recognized and registered as the company's main brand, the name reflects our family's fidelity to the guidance of our founder and to maintain the authenticity of his values, the essential basics at the heart of our creative spirit.
In this way, Maison Peyrat remains firmly based in the purest Cognac tradition, offering a range comprised of the time-honored quality designations which describe the length of aging in oak casks: VS (Very Special, a minimum of 2 years), VSOP (Very Special Old Pale, a minimum of 4 years), XO (Extra Old, a minimum of 10 years) and vintage Cognacs. Our difference ? The Cognacs of Maison Peyrat are blends that are aged for a longer period than required by their designation in order to produce spirits of the highest quality and exceptional intensity.
Maison Peyrat has also become an essential partner in the Cognac appellation itself, where we are able to discover—or rediscover—its iconic spirits, further gift of the generous bounty of our beautiful region.